proudly present our proposed
OUT with
the OLD
– – – – –
IN with
the NEW
– – – – –
TAKE PART &
let's TAKE BACK
AMERICA!
Join the "Founding Patriots" in taking down the 'Deep State'!
Get the 1st draft of our proposed …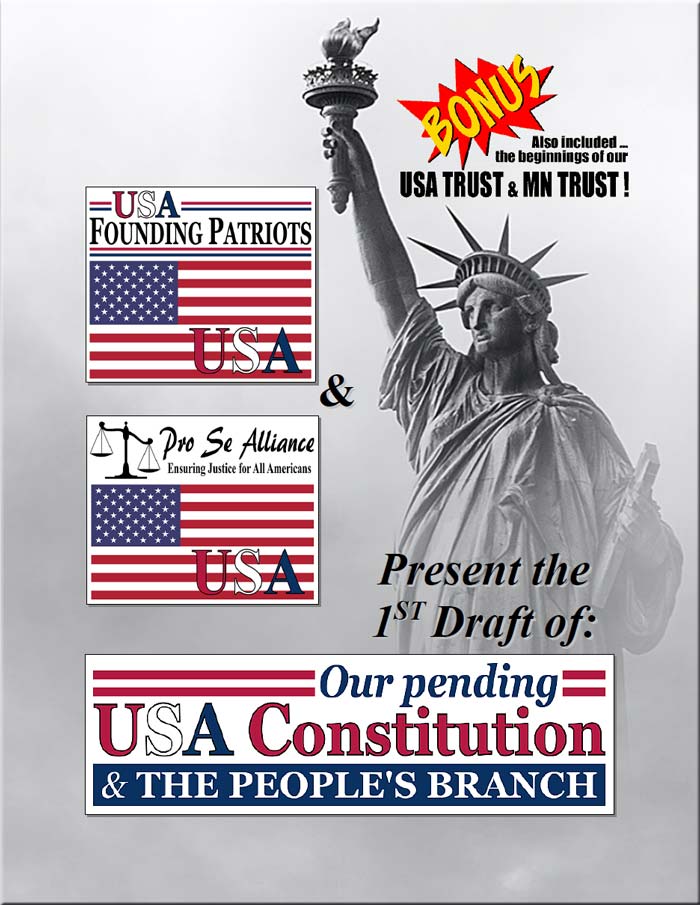 Today, with Discount Code: INTRO: $7.77
Donations are greatly appreciated too!
Until the USA Founding Patriots are up and running, Pro Se Alliance, a 501(c)(3) Public Charity, will manage its office.
100% of all donations go directly to the cause! Thank you!